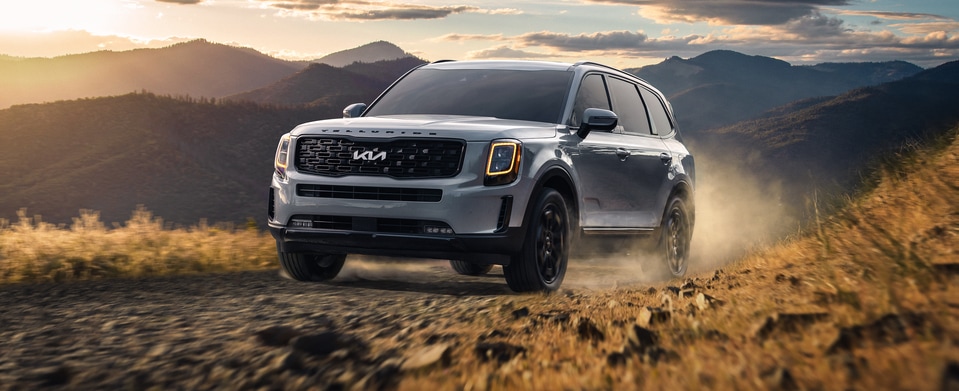 Lease a Kia Telluride SUV in McMurray, PA Today
Full-size SUVs are great because of all the space they offer. However, full-size SUVs can be rather pricey. At South Hills Kia near Canonsburg and Bethel Park we are making it easy for people in the Pittsburgh area to drive a brand new Kia Telluride full-size SUV for less. We are currently offering some amazing lease deals on the Telluride. Check out all the great reasons why leasing a Telluride from our dealership near Mount Lebanon such a smart idea.
Control Your Lease Terms
For the new Kia Telluride, we offer both short-term and long-term lease offers. That means you can drive a brand-new Kia Telluride for as little as 24-months or for as long as 60-months. So whether you want to minimize your monthly payments or jump into a new vehicle every few years, the choice is yours.
Get More Telluride for Your Money
When you lease, you only pay for the time that you drive the Telluride. That means you don't have to worry about making large monthly payments, and fixed down payment options make things easier. Because you're not worried about the full sticker price, you can spring for some extra features and still be within your monthly payment target.
Avoid Depreciation
When you buy a new vehicle, you could be hit with a 50% depreciation over a four year period. When you lease, you don't have to worry about the value of the vehicle. All you have to concern yourself with is the low monthly payment - at the end just return it to us and start a lease on the latest Kia models.
Worry-Free Maintenance
When you lease, your vehicle is always under warranty. That means you don't have to worry about costly out-of-warranty repairs. Simply handle the fueling and the regular servicing of the vehicle and that's it.
Easy Lease End Process
When you are done with your lease, you simply return the vehicle to the dealership and you are done. You don't have to worry about reselling or trading in the vehicle. Just hand over the keyfob and you are done.
Lease a brand new Kia Telluride at South Hills Kia
Leasing a brand new full-size Kia Telluride is more affordable than you think. Stop by and take a test drive of the new Kia Telluride at our dealership today!