Kia Niro For Sale in McMurray, PA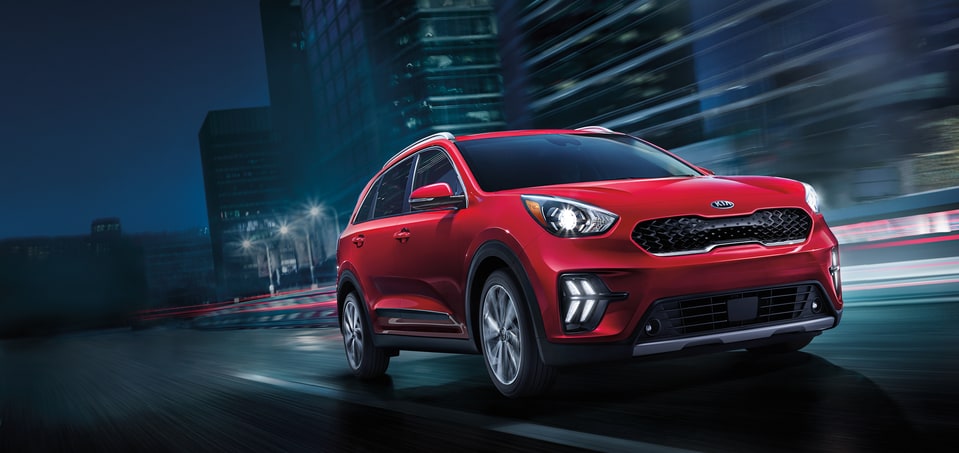 Buy or Lease the

New Kia Niro & Niro EV

Near Pittsburgh, PA
The New Kia Niro and Niro EV Are Eco-Friendly Choices for Pittsburgh Drivers
If you're looking for an SUV that's efficient and modern, come visit us at South Hills Kia in McMurray, PA. We have a few models for you to consider, including the Kia Niro. The Kia Niro comes as a hybrid, plug-in hybrid, and full electric vehicle, so it really gives you something to think about. Fortunately, you can't make a wrong choice when it comes to the Niro. All the options are well-built, safe, and reliable. It just comes down to which one fits your lifestyle in Pittsburgh the best.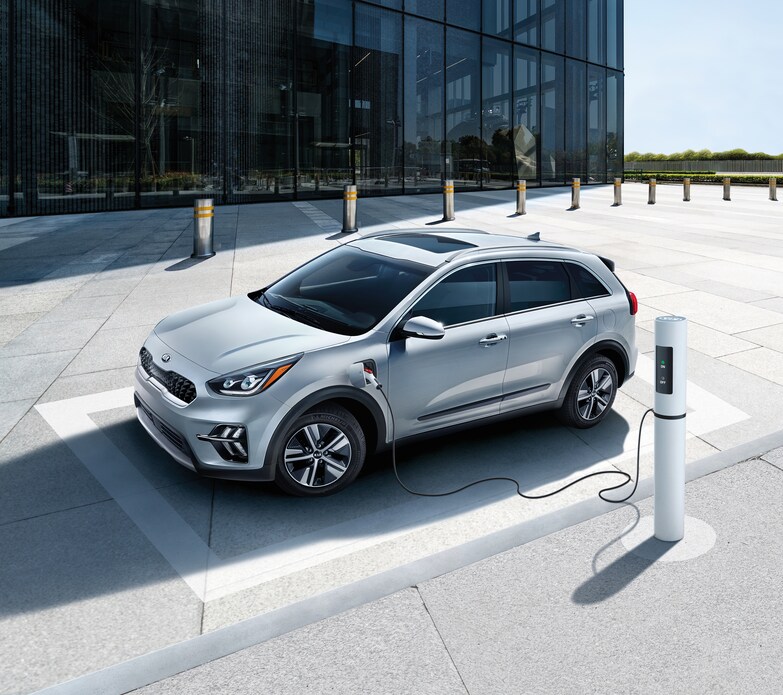 Performance
The standard Niro uses a hybrid powertrain and has front-wheel drive. It can earn close to 50 miles per gallon, which makes it quite attractive to Pittsburgh drivers who want to be spending less at the gas station. It has about 140 horsepower and almost 200 pound-feet of torque, so it feels responsive.
If you want to cut your reliance on traditional gasoline even more, think about getting the all-electric or the plug-in hybrid version of the Niro. With a full charge, the plug-in hybrid can go about 25 miles on electric power alone. When the charge has run out, you can simply rely on the gas-powered motor as you would with a traditional vehicle. The all-electric Niro, called the Kia Niro EV, has an impressive amount of range so that people in McMurray can feel free to travel anywhere. It's getting easier to find public charging stations, too.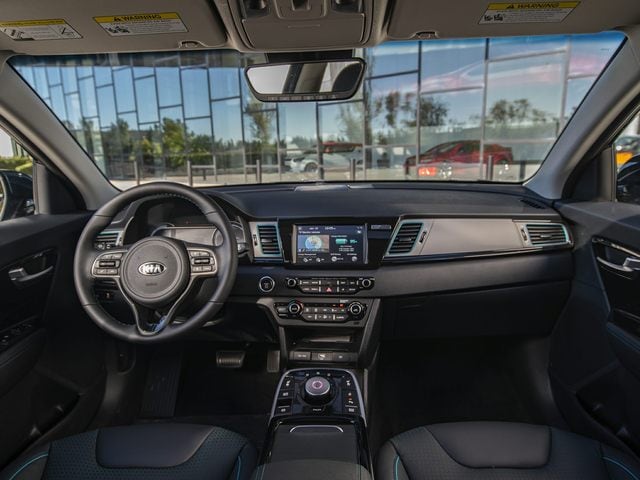 Interior
All our Kia Niro models have comfortable and spacious cabins, with plenty of room for your cargo. Technology is everywhere you look. The large touchscreen comes standard with smartphone connectivity and can come with navigation. Multiple driver-assist systems can help spot potential problems so that Pittsburgh drivers can more easily avoid accidents.
Finance or Lease the New Kia Niro or Niro EV Near Pittsburgh, PA
Are you in search of auto loan or car lease terms and conditions you can feel good about?  That is what the finance team here at South Hills Kia wants to help you decide on, as we understand how important the right monthly financing plan can be for shoppers looking to buy or lease a new Kia Niro model here in McMurray, PA can be.  We are happy to sit down with you for a face to face consultation here at the dealership to review finance information and begin formulating a proper path forward.
Contact South Hills Kia to Learn More about the New Kia Niro or Niro EV
Would you like to hear more about the Kia Niro? Contact our dealership near Pittsburgh for information.
South Hills Kia

3644 Washington Road
McMurray, PA 15317