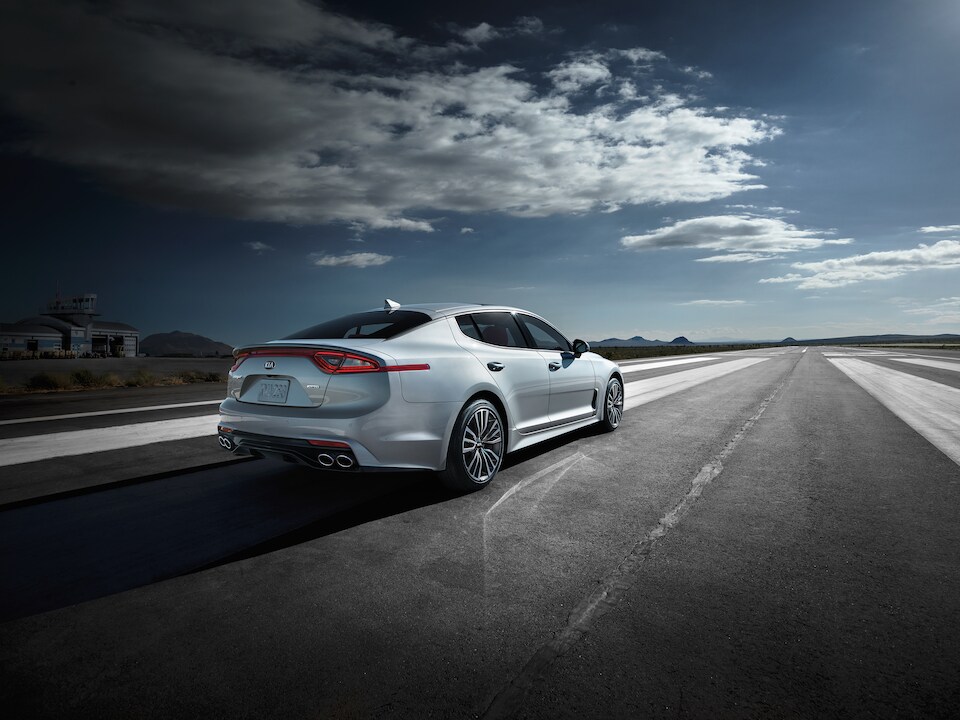 ​
If you long to dive headfirst into summer with a new car that can keep up with your need to take command of the open road, the sporty new Kia Stinger is the perfect vehicle for summertime fun. Sleek, stylish, and sharp, the Kia Stinger represents not only a new opportunity for you as a driver, but a new era for Kia with its incredible performance and power. Want in on the excitement? Stop by our Kia dealership near Pittsburgh to get a closer look at this marvelous new Kia sedan.
What is the Kia Stinger?
Not for the faint of heart, the Kia Stinger is an all-new addition to the Kia lineup that brings exhilarating performance and beautifully-sculpted, perfectly-proportioned style designed to excite and entice. With a driver-oriented interior, an elegant profile, and unbridled power, the Kia Stinger is an artfully-crafted marvel that dares competitors to keep pace.
Of course, keeping up with the Stinger is no small feat. Properly equipped, this sedan can go from zero to 60 miles per hour in as low as 4.7 seconds, leaving rivals outpaced and breathless in the dust. Heart-pounding performance, precise steering, and superb handling lend themselves to a smooth, exciting ride that is yours to command at the press of a pedal.
If you're ready to head into summer behind the wheel of a phenomenal new sports sedan in the greater Pittsburgh area, stop by our Kia dealership to explore the incredible Kia Stinger for yourself. We'll set you up behind the wheel so you can experience first-hand what Kia's efforts have wrought with this fantastic vehicle. We'll help you pick out the right Kia Stinger model for you, walk you through the financing process, and help you burst through the door into summer with gusto!