For many drivers, the first place they'll look when shopping for their next car is the local used market. That's understandable. Used vehicles can offer great bargains while also delivering many of the same valuable features that can drive people toward newer vehicles.
The used inventory at South Hills Kia, for instance, has a big selection of recent-year used cars that includes some of Kia's most popular models. Are you looking for a great sedan? Our sales team can show you used options for vehicles like the Kia Optima and Kia Forte. You'll be able to get these for less than you would if you were buying brand new.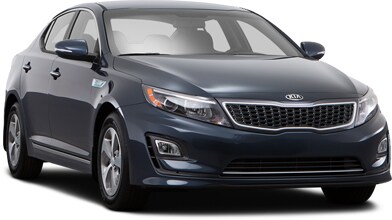 We have popular SUVs, as well. The Kia Sorento has been a standout in the SUV market for years now, and our used models provide an affordable way for interested drivers to buy one of their own. We also have used models available for the Kia Sportage and Kia Soul available. The Soul has been one of Kia's bestsellers in recent years, and our used stock is full of great options for drivers of all budgets.
Would you like to know more? Get in touch with the sales team at South Hills Kia. We'll find out more about what you're looking for and help you find options for our used Kia inventory that meet your needs. Our location in McMurray, PA also has used options from other brands as well. We're a prime destination for Pittsburgh car shoppers.